Main content starts here, tab to start navigating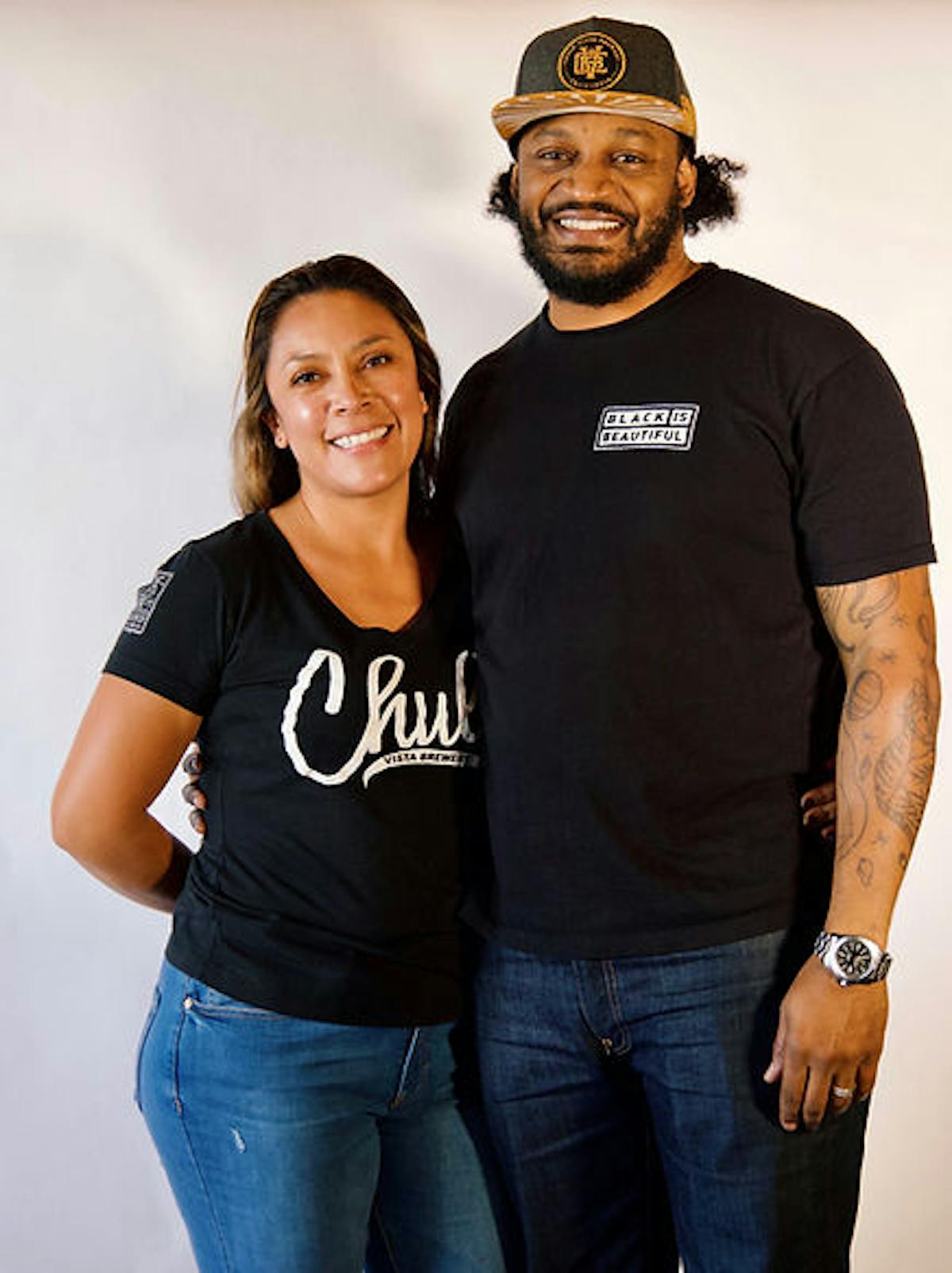 Our Founders
Chula Vista Brewery was founded by Timothy J. Parker, and his wife Dali, as an homage to their two children. Their vision is that one can enjoy a quality drink in the local neighborhood partnering with local businesses to enhance the surrounding business area. Customer satisfaction and relaxation for the clients are key. Exceptional service is a standard we uphold, and are proud in rendering attentive and friendly service to all our customers. Our values are: *Providing exceptional service that leaves an impression with our core customers from the very first point of contact. *Consistent engaging atmosphere using high quality products and knowledge base of craft beer and services. *Integrity and commitment to our product and community.
Upon running one morning during the 3rd Avenue strip in the heart of downtown Chula Vista, Timothy saw a vacant storefront, he walked up to the windows and envisioned his dream of bringing great quality beers to his neighborhood. South San Diego was an area significantly lacking craft beer; and San Diego has exceptional craft beer, but it was hard to find in our community. Timothy, being a home brewer and having had the opportunity of traveling around the world thanks to his military career, knew through his personal experience that beer brought people of all backgrounds together.
Tim is a Chicago Southside born and raised native who grew up in the projects. He moved to San Diego to pursue a career in the U.S. Navy. He met his lovely wife in 2002, and was introduced to Chula Vista by her. Since then, he fell in love with Chula Vista, and the small town feel it offers while in the big city, and has since then seeded his roots here. They have two beautiful boys, and two dogs they cherish their time with. Still as an active duty member of the United States Navy, he operates the brewery with the help of his wife, Dali Parker.
Dali Parker has lived most of her life in the South Bay and comes from an administrative and healthcare background with over 17 years of experience in management. Her passion for beer and great customer service has allowed her to manage the work-life balance with her husband and kids, and create a thriving business in her community. One of her main focuses is the customer, she firmly believes in having a relationship with them and that open dialogue is important. Talking to the customer, letting them know why the beer they are drinking is special and hearing their feedback is what helps Chula Vista Brewery succeed. On any typical day, you will see both Tim and Dali hands-on at the bar pouring or walking around the brewery engaging with guests. They want to produce what the brew-lover would like to drink and hope they find it at CVB.